Get "Tips for Choosing the Right UK Boarding School" e-book for Free
Book a free online or face-to-face consultation with our UK School Admissions Experts by completing the Contact Us form now to get our "Tips for Choosing the Right UK Boarding School" e-book for free!
Comes with the book:
2022 A-level UK Boarding Schools Ranking Table
UK Education System (Age Comparison Table)

Tips for Choosing the Right UK Boarding School (Extracted Content)


1. Academic Support

To see the academic achievements of a boarding school, many parents think that referring to the UK boarding school ranking table is the most simple and direct way. You can also refer to our UK Boarding Schools Ranking page to learn more. I would also like to mention here that due to the pandemic situation, there will be no public examinations in the UK in 2020 and 2021. Therefore, we suggest that parents can use the estimated public examination results announced by schools in the past two years as a reference only. The comparative value of the results between them is relatively low.
Academic support is not as simple as just referring to public examination results. Parents should also pay attention to the school principal's work experience and academic background, because a principal's educational philosophy will affect the teaching methods of the teaching staff, and at the same time affect the amount of academic support the school provides to students and the mode of operation. For example, Mrs Bex Tear, the former principal of Badminton School, a top UK boarding school for girls, graduated from UCL, a top university in the UK. Therefore, when she was at Badminton School, she not only vigorously promoted the performance of students in public examinations, but also implemented the successful teaching methods she had implemented in Wycombe Abbey in Badminton School to help teachers have more effective ways to improve student performance. If parents are interested in learning about the teaching directions and styles of different schools, please contact our professional education consultants to learn more.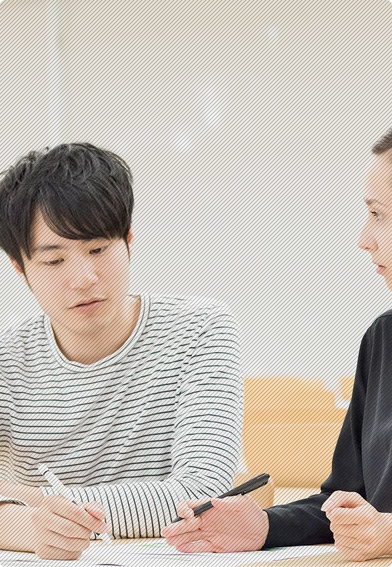 The key that will affect academic performance, of course, must mention the course selection strategy. This is especially important for GCSE and A-level students. Since the subjects of A-Level courses are all self-selected, what subjects students choose at A-Level will affect the subjects that students can apply for. What subjects the school allows students to choose at A-Level depends on the performance of the students in the GCSE public examination. Although most GCSE subjects are compulsory, students also need to choose non-compulsory subjects. Therefore, the consideration of subject selection actually starts from Year 9, because Year 9 is the preparatory year for GCSE courses. When parents choose a school, they can first refer to the subjects available for students to choose on the school websites. Some schools, such as MPW College, can provide more subject options for students to choose, such as Media studies and 3D Design/Ceramics. In this way, students will have more freedom in choosing subjects. Our professional education consultants can provide suggestions on subject selections, please contact us immediately.

2. Ability in Potential Building
All UK boarding schools present their students' academic and non-academic achievements on their school websites. Non-academic aspects mean students' potential outside of studying, such as swimming, music, dance, drama, speech, etc. If the potential is developed, it will not only enhance the students' self-confidence and make the students enjoy the process of studying abroad, but also greatly assist the students in their chances of entering the university of their choice.
In terms of music, I have to mention Wells Cathedral School, a British boarding school. Wells students win numerous awards each year on the international stage. Students not only have the opportunity to tour, to perform their performances have won awards from the famous British Broadcasting Corporation BBC for many years.
In terms of sports, Plymouth College is famous throughout the UK. Plymouth's old students have achieved great results in recent Olympic competitions, and some students have won Olympic medals in diving and swimming. The results are impressive.
UK boarding schools that are impressive in the development of music and sports are not only the above two schools. Schools that are strong in drama, design and art, etc., which are not listed here as well. Please contact us immediately for further advice on UK boarding school selections that can develop your child's potential.
Leading UK Boarding School Consultancy
Here at James Lee, our team of expert education consultants know all there is to know when selecting the right UK boarding school for an individual.
We work closely with parents, students and prospective institutions, understanding which environment is the best for a person's specific requirements, recommending only those schools that will give them everything they need to make for an unforgettable education experience.
With a huge number of boarding schools to choose from, creating a shortlist of suitable establishments for your child can be challenging – especially if you are not based in the UK and/or you do not have a great deal of experience in this area.
This is where we can help.
If you are searching for a boarding school that will be the right fit for your child, we can work with you to find the ideal one – and what's more, we will continue to uphold our service long after they've started school; our guardianship service, for example, can ensure that their welfare is constantly safeguarded.
CONTACT US ABOUT
BOARDING SCHOOLS
UK Admissions
Experts In UK School Admissions
Oxford and Cambrige Offers (across 30+ subjects)*
London University Offers (Imperial, LSE, UCL, KCL)*
Accepted by Top 50 UK Universities**
Placement to Top UK Boarding Schools*
*Admissions results from 2013-2021
**Admissions results from 2015-2021
How Our Boarding School Consultancy Works
Our consultants will help you find the perfect school for your child, whether they are academic stars or just starting out. We'll take into consideration everything from their level of English to personality traits so that when the time comes to decide on the right school environment, all factors are considered.
We will help with the application process, using our extensive knowledge of the entrance and scholarship requirements of each school to prepare the best possible presentation for your child. This means that the application will be prepared in a favourable, yet accurate way – written in good English and in a format that the schools find acceptable; making it easier for them to assess the suitability of the child. More often than not, this will accelerate the reaction time of the schools to an application.
As part of our UK boarding school application services, we can:
Arrange visits to schools and in some cases, accompany families to act as interpreters.

Provide up-to-date information and assistance with attaining a UK visa for your child.

Act as a liaison between you (the family) and the school, which can be particularly important if your first language is not English.

Help with understanding contracts, terms and conditions and joining information.

Help to prepare your child for life at a UK boarding school by providing information to explain what school life will be like, what is expected of them and the different learning styles in the UK. This is designed to help minimise any 'culture shock' and help them to settle better at school.

Once your child has started at school, our guardianship service will provide ongoing support and be your contact with the school on your behalf.
We will help you find the perfect school for your child
Call us now to speak to one of our expert consultants.